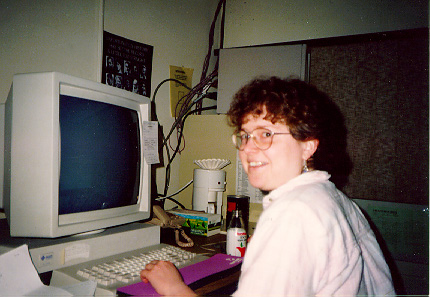 This is me a few (well, more than a few) years back, when I was the Systems Administrator here at UMass/Boston in what was then the Department of Math and Computer Science. How long ago? That's a state-of-the-art Sun 3/50 on my desk.







---
Madeline Phyllis Smoak
Born December 17, 1996 4 lbs, 16.5 inches




---
Elizabeth Schwartz betsys@cs.umb.edu


Join the Blue Ribbon Anti-Censorship Campaign!