Lab
Our team conducts research in the areas of computer graphics, vision, virtual reality and coginitive science. We are glad to see how our research could:
facilitate the creative modeling process of digital artists and general users
incorporate different functional and aesthetic considerations in the modeling process
streamline the production pipeline of virtual worlds (e.g., for VR applications) by automation
produce 3D digital archives of our surroundings.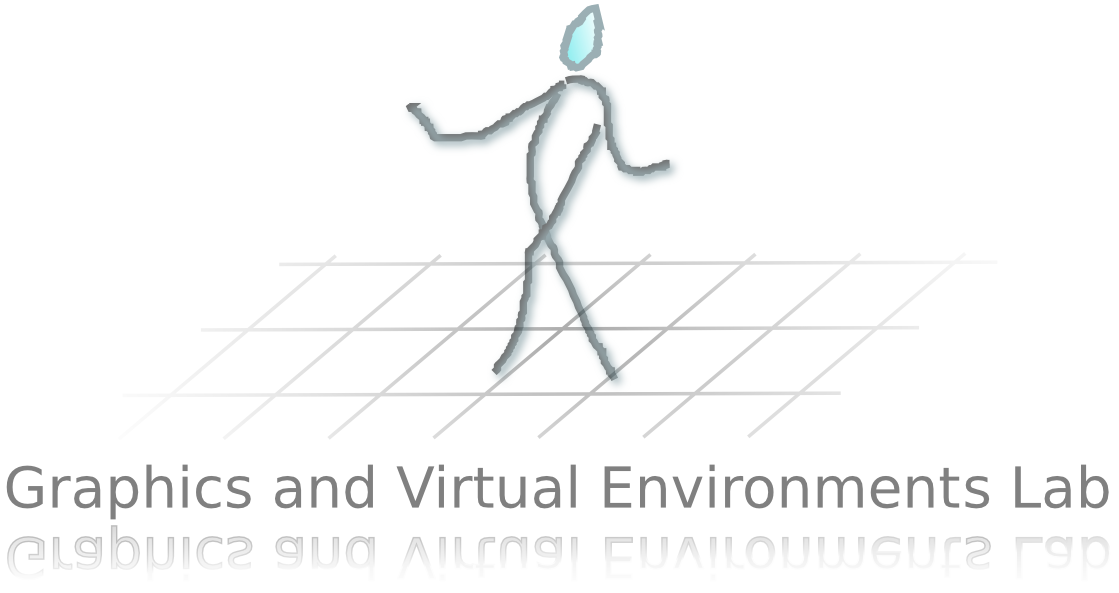 Along this direction lie a series of related research topics, e.g., scene understanding, object recognition, human-computer interaction, which are also fun to explore.
Interested in doing a PhD / visiting our group / doing an independent study / doing an Honors Thesis / working as a RA (for UMB students)? Please see here.
Team
It is my privilege to work with a team of highly energetic, talented and passionate students and visiting researchers:

Dr. Yasuhito Sawahata (Visiting Scholar from NHK, Japan)
Prof. Jiachuan Sheng (Visiting Scholar from TJUFE, China)

Dr. Qianwen Chao (Postdoctoral Scholar)
Noah Duncan (PhD student, UCLA, co-advised with Prof. Demetri Terzopoulos)
Tian Feng (PhD student, SUTD, co-advised with Prof. Sai-Kit Yeung)
Haikun (Quincy) Huang (PhD student, UMB, McNair Mentor)
Rawan Al Ghofaili (PhD student, UMB)
Elisa Ogawa (PhD student, UMB, co-supervised with Prof. Tongjian You)

Michael Solah (MS, UMB)
Ni-Ching (Monica) Lin (MS, National Chiao Tung University, co-advised with Prof. Nick Wang and Prof. Marc Pomplun)
Hanqing Wang (MS, BIT, co-advised with Prof. Wei Liang)
Yongqi Zhang (Sophomore, UMB, Beacon Student Success Fellowship Winner, Oracle Undergraduate Research Fellow, McNair Fellow-in-training)
Kristen Laird (Sophomore, UMB, Oracle Undergraduate Research Fellow)
Biao Xie (Freshman, UMB, Oracle Undergraduate Research Fellow, McNair Fellow-in-training)

VR Specialists@MakerSpace:
Walter Meiss
Flavio Andrade
Alexandria Sheehan

Alumni:
Mahdi Jampour (2016, PhD, TU Graz, Marshall Plan Fellow, co-advised with Prof. Horst Bischof; next position: Assistant Professor@Quchan University of Advanced Technology)
Changyang Li (Senior, BIT, co-advised with Prof. Wei Liang)
Carla Aravena (2017, BS, UMB, Oracle Undergraduate Research Fellow, McNair Fellow, Tanimoto Prize Winner, Louis H. Scholarship Winner, Honorable Mention Award Recipient at NSF-GRFP, next position: software developer@IBM)
Mark Vo (2017, BS, UMB, Oracle Undergraduate Research Fellow, McNair Fellow)
Chris Quigley (2016, MS, UMB, Oracle Undergraduate Research Fellow)
Divya Venkatesh (2015, MS, UMB, next position: software developer@State Street)
Niti Agrawal (2015, MS, UMB, next position: software developer@Sabre)
Lorenzo Barrett (2016, BS, UMB, McNair Fellow, next position: system engineer@IBM)
Vincent Luczkow (2016, BS, UMB, Oracle Undergraduate Research Fellow, Miller Award winner)
Sean Fraser (2016, BS, UMB)
Darian Springer (2015, BS, UMB, McNair Fellow, next position: software engineer@IBM)