Project PASA, Passive Broadcast for Smartphone Ad-hoc Networks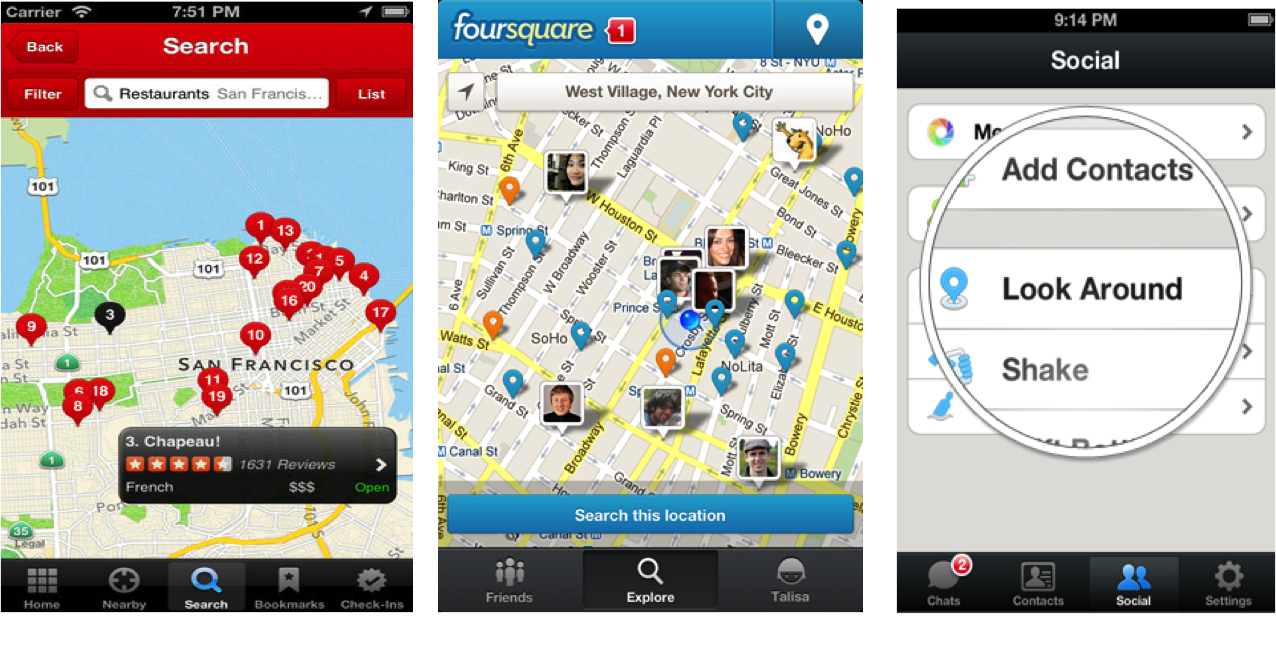 The Problem:
The location based service plays an important role in users' daily life. For example, users use Yelp to check out the restaurants around; Foursquare is popular for checkin and receive coupons. If you wanna chat with someone nearby, wechat is one of your choice. These location based services have some common features,
It is fast (wifi / LTE).
It can deliver large amount of information.
Based on user provided data.
configurable radius (controlled by server).
However, they also have some limitations,
It has a centralized architecture.
Based on GPS or indoor localization.
Radius too large than we need.
Require internet access.
The "nearby" data may not updated.
What we need,
Decentralized model
Work under indoor environment / without internet access
Short range communication
Get what we are interested
Our Solution:
We inroduce PASA that utilizes Bluetooth service discovery process to passively share information with others nearby.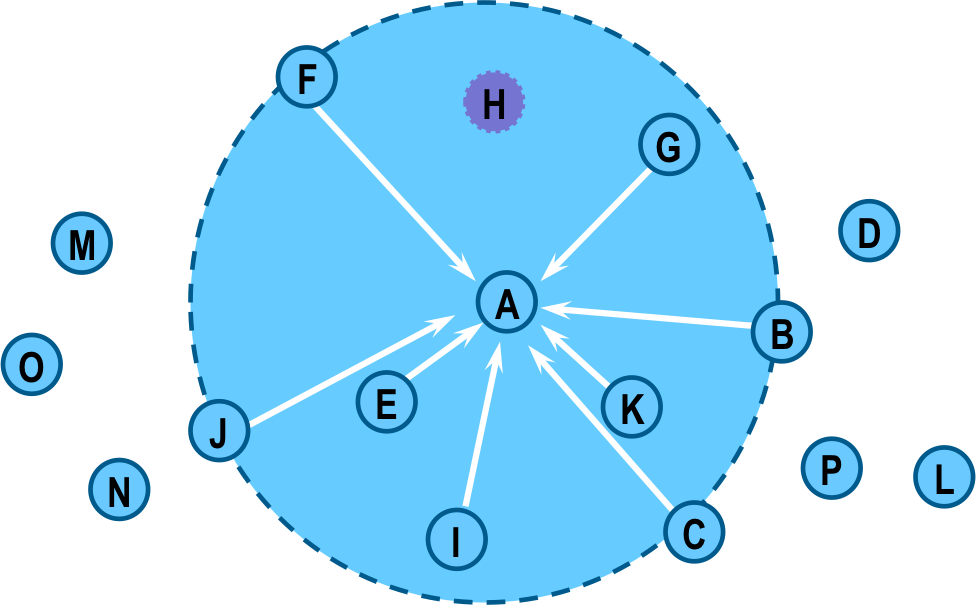 During a service discovery process, for example, A starts the discovery , others inside its communication range (upto 100m) and in the discoverable status respond A with its
device name, type, MAC address
, etc. PASA uses
devices name
as an information carrier for transmission.
Message format:
Payload
Header : 1 Scanning interval; 2 Index range of active messages; 3 Message reception feedback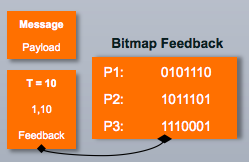 The Challenges:
Since devices name is not initially designed for data transfer, PASA encounters some challenges,
Device name length : Usually, the protocol only allowed upto 248 bytes for the device name
Frequency hopping: Bluetooth service discovery scan the channels consecutively
To overcome the length limit of a device name, we need to split the long message into smaller ones. However, due to frequency hopping feature, their is a probability that during a discovery process A can not receive others' most recent messages.


Reception probability, P(x,y):

P(x,y), the probability that a phone with scan interval of x can receive a message from another phone with update interval of y.

1. y ∊ (0, x)


2. y ∊ (0, x+S)


3. y ∊(S, x+2S)






The Evaluation: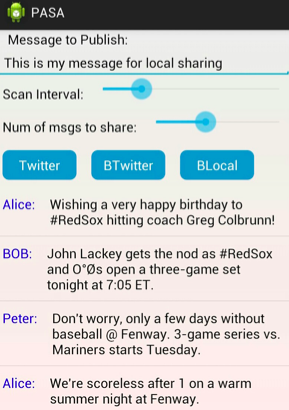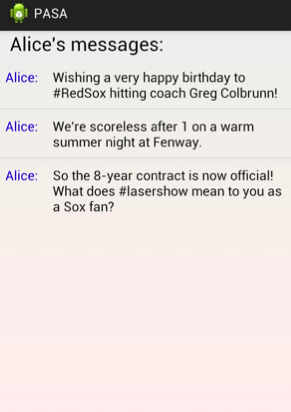 Implement PASA on Android with Twitter
Experiments consist five smartphones
Simulation for the large testing

Experiment Settings:
Case 1: The same scan interval (T) and number of messages (k)
Case 2: Different T but the same k
Case 3: Different k but the same T
Case 4: Both T and k are different.
Evaluation metric: Find the optimal update interval from our theoretical model and compare it with experiment and simulation
Case 1 (experiment):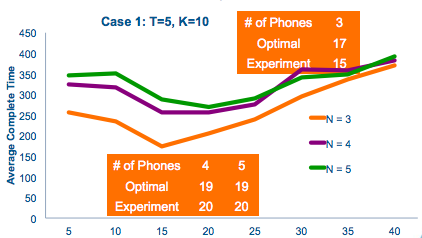 Case 4 (simulation):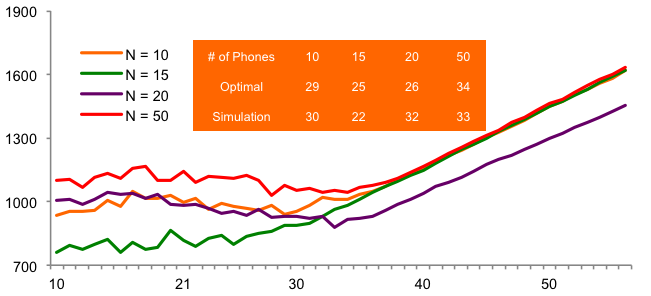 Publication :
PASA: Passive Broadcast for Smartphone Ad-hoc Networks
[ICCCN'14 ]The IEEE International Conference on Computer Communications and Networks.